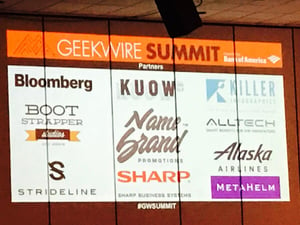 These days, it is easy for your message to get lost among all of the other noise competing for our attention. Digital displays provide you with a dynamic, cost-effective method to promote your message and be heard by your target audience. Fraser Advanced Information Systems offers a wide variety of innovative digital technology to transform the way your business, school or organization disseminates information.
Technology such as:
indoor and outdoor digital signage
professional displays
multi-screen video walls
interactive touch-screen displays
free-standing kiosks
interactive smart screens
Our technology allows your messaging to easily stand out and engage customers by showcasing your products, services or other information. Companies can also improve collaboration among staff and provide dynamic video learning opportunities with engaging and interactive experiences.
Digital displays are the quick and easy to manage solution that gives your business the flexibility to provide fresh content on demand.