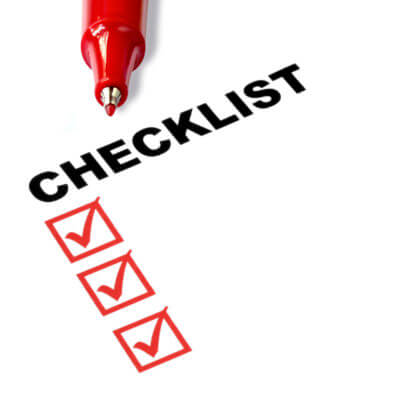 Finding the best copier dealer near you can be daunting. Maybe you're looking for a brand new device, or it could be you're trying to find reliable repair services. No matter the reason for your search, there are lots of answers you will need to make the right decision.
Selecting the best copier dealer for your business is a challenge. Each company has different copying, printing and scanning needs, as well as budgets and preferences. An online search is always an option. You may find a lot of choices and wonder which dealer is the right one for the job. To narrow your choices, first you need to figure out why you're looking for these services. Has your company experienced growth that makes your need for additional equipment necessary? Are you looking for new features that your old device doesn't provide? Has your current device seen better days? Is the device no longer supported by the manufacturer? Whatever the reason, knowing what exactly you now need is key to finding the best copier dealer for your needs.
Wherever you are located, you will probably have two option types when it comes to where you can buy or lease a new device:
Manufacturer
Copier manufacturers nearly always have local sales offices that include installation and support as well. Here is a list of some of the most respected copier manufacturers that offer devices:
Canon: For the last 50 plus years, Japanese company Canon has been making copiers. One of the most popular brands of devices on the market, Canon also specializes in optics, imaging and cameras.
Xerox: If you're talking about copiers, Xerox is a household brand everyone knows. This U.S.-built brand has one of the largest selections of color copiers on the market.
Sharp: A company more well-known for electronics and home appliances, Sharp has been making copiers since 1971. They have a great lineup of color and black and white devices. Sharp was named the 2019 MFP Line of the Year by Buyers Laboratory, an independent research and testing company for the copier industry. The MFP Line of the Year is the most prestigious award in the copier world.
Ricoh: Another Japanese manufacturer, Ricoh launched its first copier in 1955. In 1989, Ricoh was launched the world's first ISDN G4 fax machine.
Local Authorized Copier Dealers
All across the United States, there are local authorized copier dealers for the manufacturers of copiers. This provides the manufacturer with a channel to sell products without the costs of having a sales force of their own. Authorized dealers build their businesses on providing products and services to local businesses.
Many business owners and IT staff wonder what the difference is between buying or leasing from a manufacturer versus a local authorized copier dealer. While many believe buying from the manufacturer will give the best price, that simply isn't true. Manufacturers are large, multinational organizations with a hierarchy of layers, and each one needs to receive their "part" from copier purchases. A local authorized dealer runs a leaner organization with fewer levels to deal with, allowing for a better price.
If you are a large enterprise company with locations around the world, a manufacturer may be a better choice logistically. If your business is a small or mid-sized one, you may feel like a small fish in the manufacturer's big pond. Your local authorized dealer provides you with the same equipment as the manufacturer. They can also provide you with locally-based relationships and services.
When you're doing your search for a copier dealer, it is important to be armed with some important questions. Below are just a few that may help you navigate the waters:
What leasing companies do you work with?
Do you have local references that I can contact?
What kind of service response times do you have in place?
Who will service my devices when an issue arises?
What service location is nearest to my business?
What other business technology services do you offer?
All of these questions will help you understand what each dealer will offer and help you make an objective decision.
It's All About The Copier Service
No matter what make or model of device you ultimately purchase, all of them will need preventive maintenance and service. Due to this, you'll need to make sure you have a maintenance contract in place to deal with these issues. If you don't purchase a maintenance contract, you will have to pay higher hourly charges when device service is needed. With a maintenance contract, you'll have a fixed monthly expense for all of your maintenance. Some questions to ask when looking at your options with regards to the maintenance contract include:
What does the maintenance contract cover, and for how long?
What is the cost per copy or CPC?
Are there any limits to the number of copies I can make?
How will my meter readings be collected, and at what intervals?
How long does it take for the company to respond to service calls?
What methods are there to contact service?
Are you willing to share service metrics on the quality of your service to current customers?
What does your inventory of parts and equipment look like?
How many service technicians are located in my area?
Finding the best copier dealer near you can feel like a project. With the proper research, your business can find exactly what they are looking for at the price point that is doable. Fraser is a phone call or click away to help determine if we are the best copier dealer near you. Contact us today to learn more!