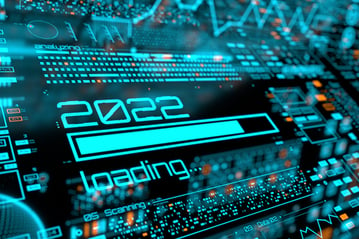 As businesses wrap up 2021, the preparation of next year's managed IT budget is on the mind of many IT professionals. With so many technology changes continuing to evolve due to the pandemic, many businesses are shifting where they spend their valuable IT dollars. As we move to 2022, having a managed IT budget that considers all of these changes is critical. Here are several ways IT budgets should look different for 2022.
Endpoint Device Security is KEY! Endpoint security is securing the entry points of end-users in your company. This is any device that connects to your network, including computers, mobile devices, printers, tablets, copiers and more! Any device that connects to your network is considered an endpoint. The number of individual devices connected to your company's network can easily reach thousands, tens of thousands or more! Endpoints provide entry for cyberattacks, including malware and ransomware. Just one open endpoint means your company data is at risk. To ensure your business is protected, it is critical to employ an endpoint security platform that monitors and manages all endpoints on your networks. A reputable managed IT services company, such as Fraser, can provide these services so you can rest easy.
Communication and Collaboration For A Remote Workforce! When the pandemic began, many businesses knew that they had to get employees out of the office and working from home quickly to reduce business downtime. Most companies didn't have the advantage of time to consider all of the solutions available and which ones would be best for their workers. Now that some time has passed, businesses really need to lean into communication and collaboration platforms that help their employees stay engaged with customers. This includes moving from analog phones to cloud versions, migrating to a safe online collaboration tool that meets all of your needs and finding hardware that helps employees create more realistic meeting or learning experiences from their remote locations. Fraser offers a wide range of cloud phones and online collaboration tools to help your business stay engaged with your clients.
Out With the Old! If there's one thing the pandemic magnified, it was all of the old or slow-working systems everyone had in place. Whether it is an old server in the office or laptops that have seen better days, keeping your technology updated is a key to employee productivity. Using managed IT services, you can ensure that your hardware is up-to-date and ready to handle your business needs.
Data Backup WILL Save The Day! Whether it is a ransomware attack, a natural disaster, a fire or some other event, knowing you have a secure and solid data backup in place provides every business owner with peace of mind. A 2019 LogicMonitor study showed that 96% of businesses have had some outage or downtime affect their business in the last three years. Small, medium or large, a data backup strategy ensures that your business is prepared and ready when a disaster occurs.
Informed Employees Mean a More Secure Company! A 2019 IBM Study showed that nearly 50% of all data breaches happen due to human error. Training your employees to spot phishing, online scams and other cyber threats is key to protecting your business data. Employee training programs are critical to keeping data safe, and one-time training isn't enough. Quarterly training for all employees reinforces best practices for email, social media and internet safety. A small investment in training your employees can save your business thousands if a data breach occurs.
These common IT problems are just a few to consider when developing your 2022 managed IT budget. Working with a business technology company that can handle all of these issues gives your company access to services from a partner that you know and trust. Fraser is pleased to offer the latest technology for IT security, communications and collaboration, employee security training, data backup and hardware.