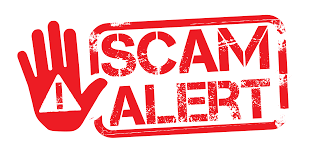 As if businesses didn't have enough to worry about lately, the reappearance of the toner pirate is real. With the chaos and uncertainty that a worldwide pandemic, now is the opportune time for scammers to make their mark. Toner piracy is not a new scam, but it is making a resurgence during this crazy time.
Because toner needs to ordered frequently, it is often an area of a company that isn't heavily monitored. The toner pirate knows this, and it provides an ideal breeding ground for their scams. These crooks will do their research on the company and get enough information to sound legitimate. Then the scam begins.
How Does Toner Piracy Work?
Toner piracy is essentially a telemarketing scam. The swindlers will call you pretending to be your business technology provider or from a national toner supplier or office supply business. The pitch will begin with a "great deal on toner". Maybe they tell you that because of the pandemic and supplier agreements, the cost of toner is about to increase significantly, but they can offer you a low price that you can lock in, but you need to do it today to get the deal. Because you're a stellar employee who wants to help your company save some money in these crazy times, you bite the baited hook, and you place what you believe is an order for one cartridge.
If and when toner arrives, you receive half-full cartridges or even empty cartridges, and the quality of the toner is awful. Because the cartridges are counterfeit, using them can cause damage to your devices and may void your warranty. The likelihood that you get just one cartridge is low; these scammers are going to send you a case of this garbage, and along with it, a bill for two to five times the price of what you normally pay for toner. The bill will be in your name, along with your company, and in most cases, you'll submit it for payment even though you will never use the worthless stuff. If you decide not to pay the invoice, prepare for the barrage of past due notices and legal threats if payment isn't received.
This is just one way toner scams work.
So How Do We Not Become Victims Of The Scam?
Because these bad guys are slick, it is often hard to spot a toner pirate. But there are some signs to look that can help you dodge this scam.
Inform all of your employees of the toner pirate scam. Let them know who your business technology vendor is, and advise them to never order supplies from an unsolicited phone call. At Fraser, we don't call you to sell you supplies.
Have one point of contact at your business for ordering toner and supplies, and when anyone receives a call selling these items, refer them to the point person.
Do not give details regarding your print fleet out to anyone over the telephone. In some cases, these scammers will call and collect small snippets of information over a few phone calls before making the hard sell. By knowing a little about you and your business, their call can come across as legitimate.
Know your contact person from your business technology vendor. If you receive a call from someone other than that claiming to be from their company, ask for their name and number, and tell them you'll call back. Then check with your contact person to see if this is authentic. If the caller refuses to provide this information, just hang up.
Ask the caller for your account number or another identifiable item that only you and they would know. If they don't know, hang up.
Never sign for or accept delivery of package that you didn't order. If you do receive an unauthorized shipment of toner, contact your local authorities to report it.
Only do business with an authorized dealer of office equipment.
If the deal sounds too good to be true, it likely is.
Working with a reputable Managed Print Services provider reduces this type of scam. With Fraser's Smart Connect Tool, all of your print fleet is connected to a data collection agent that provides your toner levels to us. When your devices reach specified levels of toner, a new toner order is placed automatically, eliminating any need for you to order toner. Interested in learning more? Download our free Managed Print Services guide to learn more.