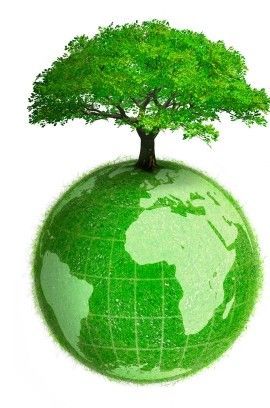 Saving trees is always a good thing, and there's no better message on this Arbor Day. In the office setting, there are many ways to reduce paper usage, thus saving trees. This is where Managed Print Services comes in.
When we talk to clients about our managed print program, the focus is nearly always on the cost savings. When a managed print program is not in place, a company can expect to spend up to 3% of its revenue on copying and printing, according to IDC. But with the implementation of managed print, IDC indicates companies can save up to 30% on their print budget! Today, many businesses are working towards an environmentally-friendly workplace with green initiatives, and managed print is an easy way to align business practices with green ideas.
So then how do we save the trees with managed print? Consider these statistics - the average office worker uses around 10,000 sheets of paper a year, which is the amount of copy paper that is yielded from one tree. Now think of how many employees are in your office. That's about how many trees you use each year. If you use recycled paper, you can save some trees, because for every ton of recycled paper produced, 17 trees are saved.
With managed print services, you can essentially change the way your employees think about printing. Here are some easy paper-saving tips that can save some trees:
Set up automated double-sided copying and printing. This forces print jobs to print on both sides of paper, meaning all those two-page documents now only use one sheet of paper!
Use print authentication. According to thinkbeforeprinting.org, up to 50% of all print jobs are never even read! By utilizing authentication to release a print job from the multifunction device, employees must actually swipe their ID card or enter a pin or password to get their print job. This means no more documents sitting in the output tray. And that means less paper wasted!
Pay attention to the reporting provided by managed print. Managed print software often provides a plethora of reports that can be somewhat daunting. But when you dig into those reports, you'll get to see who prints what, how often and how much. This provides you with valuable information that can help you identify those users who are high paper users. You can then set quotas on how much printing they can actually do, thus cutting down on wasteful printing and paper use.
So on this Arbor Day, think about your paper usage and how Fraser's Managed Print Program can help your office save some trees. And if you are feeling really ambitious, get out there and plant a tree!