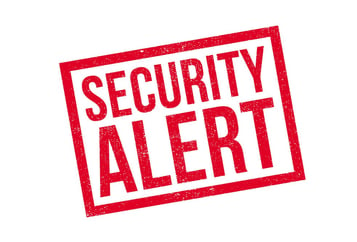 One of the most significant themes of much of our content in Tech Talk is security. The last several years have been a barrage of cybersecurity attacks on businesses across the world. Several articles in this blog are all about protecting yourself and your business from one of these attacks. And one of the most important things you can do to protect your business is to keep your devices and software updated to the most recent versions. This week, Apple issues an alert urging iPhone and iPad users to alert their devices to iOS 14.4 due to security concerns.
On Tuesday, Apple issued an alert that outlined two security threats:
A kernel exploit - "A malicious application may be able to elevate privileges. Apple is aware of a report that this issue may have been actively exploited." - from Apple's website and

A WebKit issue - "A remote attacker may be able to cause arbitrary code execution. Apple is aware of a report that this issue may have been actively exploited." - from Apple's website.
The WebKit issue links your phone or tablet web browser. If affected, hackers could take control of your device and control it from their location. The kernel exploit, which appears to be the more serious of the threats, allows an application to execute code with kernel privileges, which lets the app do whatever it likes, putting millions of Apple users at risk. Along with the security alert, Apple released updates for these potential threats to patch the vulnerabilities.
Keeping your business, personal and other data safe is of the utmost importance to everyone. When software or device manufacturers release updates, they are usually done because of a security issue. Updates are what keeps our devices safe from hackers when exploits are found. Don't ignore the little red circle next to your settings icon in your phone.
To update your iPhone or iPad, simply touch the settings icon. Then, click general, and then software update. From here, your device will search for available updates, and with your permission, install them accordingly.
Keeping your software and devices updated with their respective patches keeps you safe from cyberattack. That's a large part of a reliable security strategy. Fraser works with businesses across Pennsylvania, New Jersey and Delaware to provide guidance and planning for technology security. Our Managed IT Services will work with you to create a roadmap to address all of your security issues appropriately.