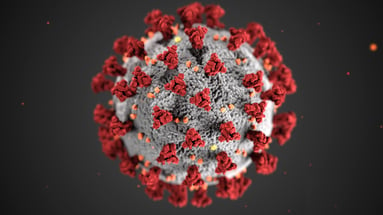 As the Coronavirus (COVID-19) continues to spread in the United States, Fraser Advanced Information Systems wants to take a few minutes to let you know how we are planning and responding to the pandemic. Our Leadership Team is meeting and assessing the situation on a daily basis and remaining vigilant. Fraser is following all guidelines set forth by the World Health Organization (WHO), the United States Centers for Disease Control and Prevention (CDC) and our local government officials.
Our top concern is the health and well-being of our employees, our clients and their employees and the communities where we do business. Given that we are visiting your locations and interacting with your employees, we will continue to strongly communicate all guidelines from the CDC and WHO to our employees to ensure they are equipped to protect themselves, our clients and their employees. Employees have been instructed to stay home if they are feeling ill to stop the spread of any type of sickness at this time.
When visiting your location, our Field Service Engineers (FSEs) will clean your machine prior to working on it, and they will clean it prior to their departure for the health and safety of your employees. Along with their large stock of parts on board their vehicles, our FSEs also have a kit of cleaning supplies to ensure they leave your devices as clean as possible. FSEs use many different cleaning techniques and tools including rubbing alcohol, lint-free cloths, canned air spray and vacuums.
All deliveries and installations will continue as normal, with added measures in place to ensure all equipment is thoroughly cleaned prior to entering your facilities. Our delivery team and FSEs will maintain the highest levels of vigilance that the CDC and WHO recommend as well. If your facility requires any additional protective measures such as the wearing of masks or gloves or any other special precautions, please let us know so we can accommodate your policies accordingly.
Because of the importance of social distancing, Fraser Advanced Information Systems is equipped with systems to be able to conduct meetings virtually with clients as needed. Fraser has also halted all non-essential business-related travel outside of our service areas for at least the next two weeks to better protect our employees and clients.
Fraser's focus remains on meeting the needs of our clients, while keeping our employees, our clients' employees, their families and our communities safe. As this situation continues to evolve, Fraser is fully prepared to respond to the changing developments as necessary. Over the next several days, we will continue to provide you with information on the cleaning of equipment, the options available for work-from-home equipment and other helpful tips to keep your business running safely and efficiently. Please follow us on LinkedIn, Facebook and Twitter for news and updates.
We truly appreciate your business, and we look forward to continuing to provide you with an outstanding customer experience.