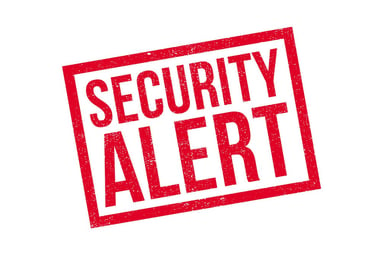 As the summer continues on, the ransomware attacks continue for large document imaging companies. Several weeks ago, it was reported Xerox was the victim of ransomware, and last week we learned Canon was also hit. This week, Konica Minolta became the third large copier manufacturer to be hit by a ransomware attack.
First reported by Bleeping Computer, the attack on Konica Minolta appears to be of a different nature than the ones perpetrated against Xerox and Canon. Disruptions began at the end of July on the Konica Minolta product and support site, and this resource was down for nearly a week with no clear answers as to why. Also, some Konica Minolta printers at customer locations were displaying a "Service Notification Failed" error, likely due to this issue. While Bleeping Computer's attempts to reach Konica Minolta directly were not answered, a source provided them with a copy of the alleged ransom note.
This ransomware attack is a relatively new one called RansomEXX. As with other attacks, RansomEXX encrypts all data stored on your system and requires a ransom to be paid on your part to recover your data. It appears to be an attack that is disseminated via email through spam emails and email attachments. Earlier this summer, RansomEXX was the cause of large attack on the Texas Department of Transportation back in June that took down their website and made many online services unavailable.

Ransomware continues to be a real and dangerous threat to the security of businesses both large and small. With new "strains" coming out daily, protecting your valuable data from a breach is imperative. Working with a reputable Managed IT Services Provider allows your IT staff to focus on your business, while your provider focuses on keeping your company safe and secure. For more information on how Managed IT Services can help keep your business protected, check out these blog articles:
If your company has been a victim of a ransomware attack or other cybersecurity incident or you want to protect your business from a data breach, click the graphic below to get a free assessment of your current systems and learn how we can help!