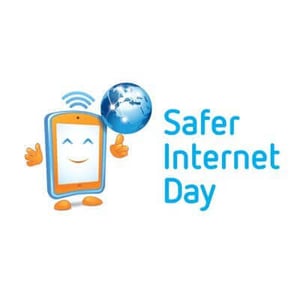 Safer Internet Day began in Europe in 2004 and is now observed in more than 100 countries across the globe. The Safer Internet Slogan, "Together for a Better Internet" invites everyone to "join the movement, to participate, and to make the most of the internet's potential to bring people together." As we look to raise awareness of the dangers the internet can have on your business, we bring you ten outstanding tips to help safeguard your business.
Conduct regular, consistent online safety and information security awareness training for all of your employees. Help your staff learn how to spot abnormalities and report items that seem strange or out of the ordinary.
Make sure the only people who need access can actually gain access to your computers and servers. Make sure employees lock their computers when away from their desks, and set up parameters to automatically lock computers after a specified amount of time.
Make sure company, employee and customer data is only accessible to those who need it to perform their jobs. The more people with access to sensitive data, the more likely a mistake could occur and breach data.
Have your data backed up with a reputable service. This can be done via the cloud or in some manner onsite at your business. Make sure that your backup data is easily available to you should an emergency occur.
Implement and enforce rules about mobile devices including the use of public internet on company-owned devices as well as the use of employee-owned devices on the company's networks.
Have a software policy in place that includes usage, updates, licenses and what to do with programs that are no longer supported or are no longer being used.
When disposing of old computers, servers, copiers, printers, mobile devices and any other device with a hard drive, make sure all data is erased from the device.
Utilize a Managed IT Services provider to help monitor your network 24/7, provide IT security solutions, manage your network and provide strategic level support to your organization.
With a valued Managed IT Services provider, your business can be protected from the dangers that lurk out on the internet.