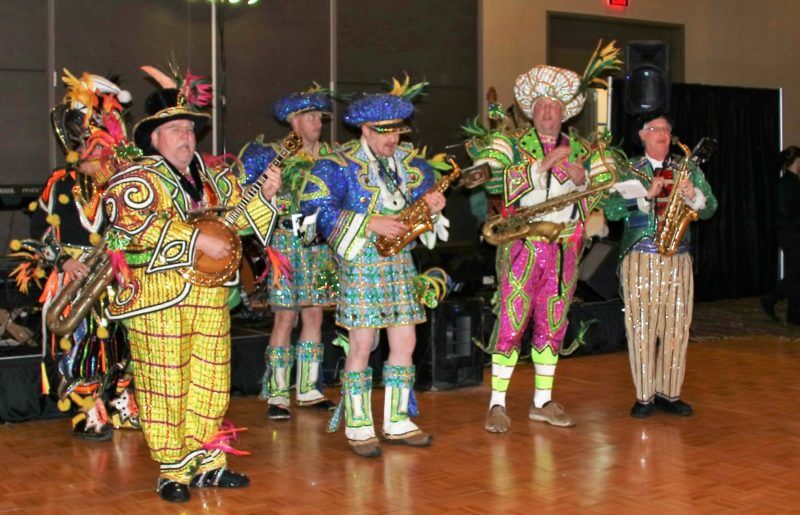 On Saturday, March 17th, Fraser held the Annual Awards Dinner Celebration for all of our employees. Each year, Fraser honors our employees who excel in service, sales, customer service, logistics and many other areas of the company. Before the awards presentation, a surprise group of guests came to visit - THE MUMMERS! Our colleagues enjoyed some great string band music including the infamous Eagles fight song.
After dinner, the awards presentations began. Our first group of award winners are our Fraser Amazers. Fraser Amazers are employees go above and beyond for our customers to ensure the best in customer service. The testimonials they receive are submitted directly by customers, and it is the customer's comments that make these truly amazing. Whether it's an incredibly smooth installation of new machines, process improvements by logistics or a service technician running a toner to a hospital two hours from his house on his Saturday afternoon, all of these employees deserve kudos for providing truly world-class customer service.
Congratulations to all of our 2017 Fraser Amazers!