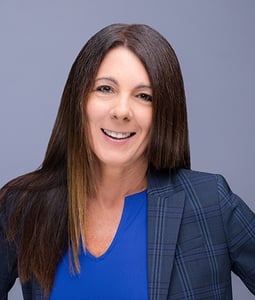 Fraser Advanced Information Systems is pleased to announce that it has named Melissa Confalone as its new president effective January 1, 2023. In her new role, Melissa will be responsible for day-to-day operations and strategic planning and will serve as a leader of the company.
Prior to her promotion to president, Melissa served as Vice President of Sales for the past seven years at Fraser. She served as a sales leader in the organization for over 20 years and has been an integral part of Fraser's leadership team. Working with company leadership, Melissa has helped Fraser to recognize year-over-year growth in revenue across the board and led the sales group to record-setting levels.
"Melissa is only the second president of Fraser Advanced Information Systems, and we couldn't be prouder to have her in this role," said William A. Fraser, CEO. "Melissa's leadership across the sales side of our business is unprecedented. She has a deep understanding of the business technology industry and knows what it takes to be successful. Our company's goal is to produce 50% revenue growth over the next five years, and Melissa is the person to lead us down that path. She is highly respected amongst our employees and in the industry, and we are excited to grow with her as a leader of the company."
Melissa has spent her entire 30-year career in the business technology field. She began as an account executive at a small, independent dealer and quickly became a leader in sales. She served as a major account manager and a district sales manager before joining Fraser in 2002 as a regional sales manager. Melissa earned her Bachelor of Science degree in Marketing from Susquehanna University.